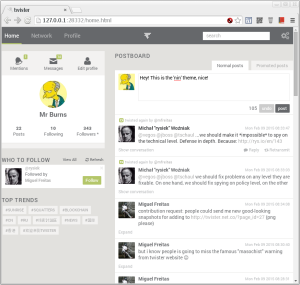 The 'nin' theme.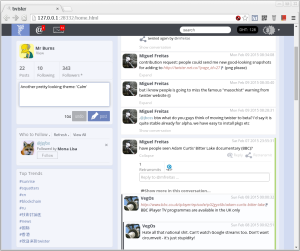 'Calm' theme – available as external project here.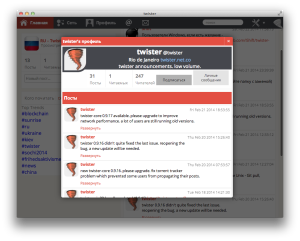 Displaying profile modal with 'original' theme under Mac OS X.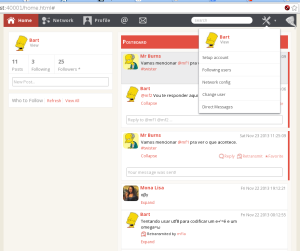 Timeline with 'original' theme (old version without Top Trends)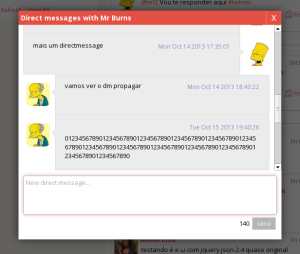 Direct messages (encrypted end-to-end).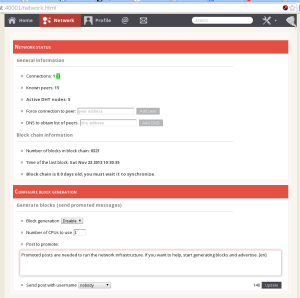 Displaying network status.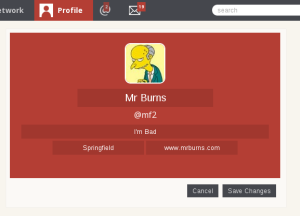 Editing user profile.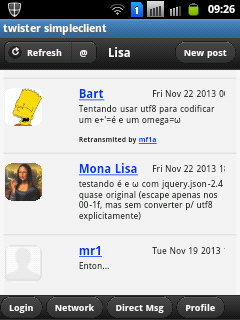 Android (mobile) twister interface (HTML using JQuery Mobile).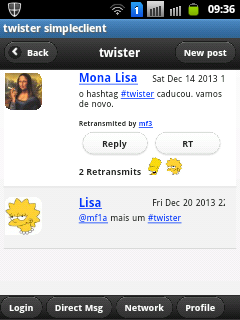 Android interface displaying a single post.